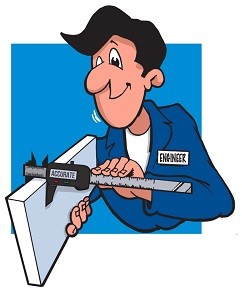 It's just 'Plane' better
This month I thought I'd put something together on the subject of 'planing' as it's known in the plastics world. This is a nice little option that we have that could quite literally save you loads of time and effort.
What's it all about?
Well it's no secret that engineering plastics are pretty much mostly produced oversize (thicker), the objective of this is so that you can get the nearest thickness and skim it down to whatever thickness you like, and at the same time remove any of those potential surface imperfections along the way.
Well, planing is literally a process where we pre-skim the surface down accurately for you before we send it out. We'll run it through a planing/thicknesser machine which has been specially adapted for this process and you end up with material that is accurate to within: -0 to +0.25mm (10 thou) or actually quite a bit more accurate than that in most cases. It also leaves the surface pretty smooth as it's doing it. Our guys will plane both faces as well, just so you get that smooth finish on both sides which also evens out any stresses in the material, it just tends to help keep the material that bit flatter.
What all this means is that you could order your material pre-machined to whatever thickness you want and it would arrive on your doorstep ready to go without having to mess about skimming it down yourself.
| | |
| --- | --- |
| Before | After |
What about on all 4's?
Well we're also able to plane the sides as well to that same accuracy and that smooth surface finish, which makes for even more time saving.
It actually may also be possible for us to plane all 6 sides in some instances, we can't do this for all sizes so you'd have to contact our sales team with your requirements and they'll do their best to see whether it's possible for us to do it for you.
How does it do it?
In essence it's a special woodworking thicknesser machine, but with a trick xylent spiral cutter block fitted and also special exit rollers that don't damage the surface. This cutter block enables it to cut plastics better because each tct tooth is successively only taking small cuts as it machines, it also leaves a very nice smooth surface, apparently it also uses less power and is a bit quieter, which is always an added bonus.
| | |
| --- | --- |
| | Here's a short impromptu video I did of James and Phil planing a customer's Oilon order, click the pic/image on the left to view |
Can anything be planed?
Well the limitations are that although the machine can actually go down as far as 3mm, the materials themselves don't seem to like being planed down to that thickness due to the stress of the feed rollers and the skimming process itself, so we're happy to say we're able to plane down as thin as 6mm, which in most cases is fine anyway as engineering plastics are fairly accurate from the factory when it comes to the thinner materials.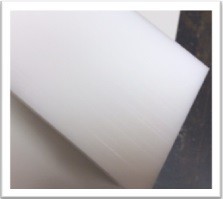 Planed Finish
How quickly?
Well the production team will aim to ship your order if it's placed before 2pm on the same day as per our usual, so you could have it on your doorstep the very next morning, unless it's for a really large quantities obviously.
What's the cost?
We've created a typically very simple structure which makes it easy to follow
| | | |
| --- | --- | --- |
| Quantity | Planed 2 sides | Planed 4 sides |
| Planing 1-6 pcs | £10 | £15 |
| Planing 7-15 pcs | £20 | £25 |
| Planing 16-25 pcs | £30 | £40 |
| Planing 26-50pcs | £40 | £50 |
| Planing 51-100 pcs | £50 | £60 |
Want to know more?
Just give Gary, Katie or Nick a call and they'll gladly add to anything I've missed off here and hopefully it may be a service that may end up making things just that bit easier and save you quite a bit of time to boot.