Engineering Plastics

Clear Plastics

Cladding Plastics

Samples

Cutting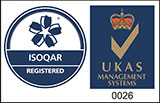 Please select the Length you require
RG 1000 Green Sheet 250 x 250 x 6mm

---

(£7.69 inc VAT)

RG 1000 Black Sheet 250 x 250 x 6mm

---

(£7.69 inc VAT)

RG 1000 Green Sheet 1000 x 100 x 6mm

---

(£11.18 inc VAT)

RG 1000 Black Sheet 1000 x 100 x 6mm

---

(£11.18 inc VAT)

RG 1000 Green Sheet 500 x 250 x 6mm

---

(£13.34 inc VAT)

RG 1000 Black Sheet 500 x 250 x 6mm

---

(£13.34 inc VAT)

RG 1000 Green Sheet 1000 x 250 x 6mm

---

(£25.40 inc VAT)

RG 1000 Green Sheet 500 x 500 x 6mm

---

(£25.40 inc VAT)

RG 1000 Black Sheet 1000 x 250 x 6mm

---

(£25.40 inc VAT)

RG 1000 Black Sheet 500 x 500 x 6mm

---

(£25.40 inc VAT)

RG 1000 Green Sheet 1000 x 500 x 6mm

---

(£48.40 inc VAT)

RG 1000 Black Sheet 1000 x 500 x 6mm

---

(£48.40 inc VAT)

RG 1000 Green Sheet 2000 x 500 x 6mm

---

(£92.18 inc VAT)

RG 1000 Green Sheet 1000 x 1000 x 6mm

---

(£92.18 inc VAT)

RG 1000 Black Sheet 2000 x 500 x 6mm

---

(£92.18 inc VAT)

RG 1000 Black Sheet 1000 x 1000 x 6mm

---

(£92.18 inc VAT)

RG 1000 Green Sheet 2000 x 1000 x 6mm

---

(£175.58 inc VAT)

RG 1000 Black Sheet 2000 x 1000 x 6mm

---

(£175.58 inc VAT)
RG1000 Sheet
Advantages

    RG1000 is odourless, tasteless, and nontoxic.
    More economical than virgin grade
    It has extremely low moisture absorption and a very low coefficient of friction,
     Its self-lubricating, and is highly resistant to abrasion.
    It is also very resistant to water, moisture, most chemicals,
    Resistant to UV radiation and micro-organisms.

Disadvantages

    RG1000 Sheet has a maximum operating temperature of 90°C
    A short term operating temperature of 120°C, and a melting point of around 135°C.
    Not probably suited to high tensile applications
    Since it is a recycled version of UHMWPE its not compatible in every respect.
    Its not FDA approved as there is no white/natural grade

How it performs
RG1000, sometimes referred to as "regen", as its the recycled grade of UHMWPE. Its sliding and abrasion performance is close to that of virgin grade. This material is suitable for low friction sliding applications, but is generally used in areas that do not require the unique properties of the virgin grade of UHMWPE such as Food or Pharmaceutical. Its incredibly low co-efficient of friction will produce components with a very high life span with very low drag. This engineering plastic Sheet is resistant to many dilute acids, solvents and cleaning agents.

What it's used for
Because RG1000 has excellent abrasion resistance it is often used for lining chutes, hoppers and is also used for slide-ways and wear blocks in aggressive environments. Because RG1000 Sheet has very low moisture absorption, its great for some high demand areas of marine applications.

Remember this product is good for non-FDA applications only, such as forest-product drag conveyor flights, conveyor-chain wear plates, and belt-conveyor wipers and skirts.

What not to use for
RG1000 is not suitable for food contact applications or medical uses.

What to be aware of
RG1000 Sheet is a regenerated grade that can offer almost identical performance to virgin grade RG1000 Sheet but at a reduced price to help some projects that are on a budget or that don't maybe need the FDA approval

Why choose ReGen?
Its very similar to Virgin UHMWPE but with a definite price advantage, this Sheet also has the exceptionally low coefficient of friction which offers superb sliding properties and is one of the best for wear and abrasion resistance. RG1000 Sheet is tough even at low temperatures. It has low weight, is easy to weld, but difficult to bond.

Machining characteristics
High speed steel tooling is recommended with lots of back rake, side rake and clearances, and a generous nose radius. It can be challenging to clamp parts without distorting them. Also, when drilling, the drill will tend to screw into the material.

Gluing and bonding of RG1000
All the family of UHMWPE engineering plastics do not absorb water readily, nor wet easily, which makes bonding it very difficult.

Food applications suitability
RG1000 is not approved for any use in food applications.

Wear resistance
RG1000 sheet is highly resistant to abrasion, in some forms being more resistant to abrasion than carbon steel.

Chemical resistance
It is highly resistant to corrosive chemicals except oxidizing acids.

Unique Characteristics
Its coefficient of friction is significantly lower than that of nylon and acetal, and is comparable to that of PTFE, or Teflon, but RG1000 has better abrasion resistance than PTFE. As with all UHMWPE plastics, they are very slippery and even have a surface texture that almost feels waxy.

Size range, colours and availability
RG1000 Sheet is commercially available in two common sizes of 2000mm X 1000mm and 3000mm X 1250mm, its available in thicknesses ranging from 5mm thick up to and including 80mm thick. This Sheet is currently only available in black or green.

Summary
RG1000 can be machined into virtually anything, from small gears and bearings to huge sprockets--shapes that until recently were only possible with metals. It not only outperforms metal in abrasion applications, it's also easier to machine and therefore cheaper. This versatile polymer can be milled, planed, sawed, drilled, to create a huge variety of parts at a very competitive price.